I had a chance today to hit the range and work with my new ar in .223 and 300blk, and also my new CVA Scout 300blk. First off, I have built numerous AR's in 223 and 300blk for my shooting buddies. Over eight or nine of the fifteen/sixteen I've built were on New Frontier Polymer Lowers. The NF lowers have proven themselves to be a rugged polymer lower. All the build's I've used them on are still up and running very hard. I have used damn near every one i have built over the last two months because they were all made for close friends.
At any rate, my own personal ar is on a BRP metal lower...runs good, no complaints. I let a buddy talk me out of my last NF lower, so I was down one AR. Well there was a ginshow last week and I was able to get a FMK AR-1 Patriot Lower for $120. I figured the New Frontier lowers have been awesome, so I can give this poly lower a chance....WRONG!!! I purchased the Stripped FMK lower Saturday @ 2p...Had it put together on my 223 upper and all Lower parts by 5P.....Sunday at 2p went to property to sight in new builds. I put about 30 rounds on FMK lower with some store bought, brass 223 ammo, not hot, just plain jane 55 grain. Went out today to tinker with sub loads for Scout single shot and decided to bring ARs too.
300 Blackout ar does wonderful at 75 yards(bottom center and bottom right) was with 125 Nosler, 18 gr h110, and 2.060 col...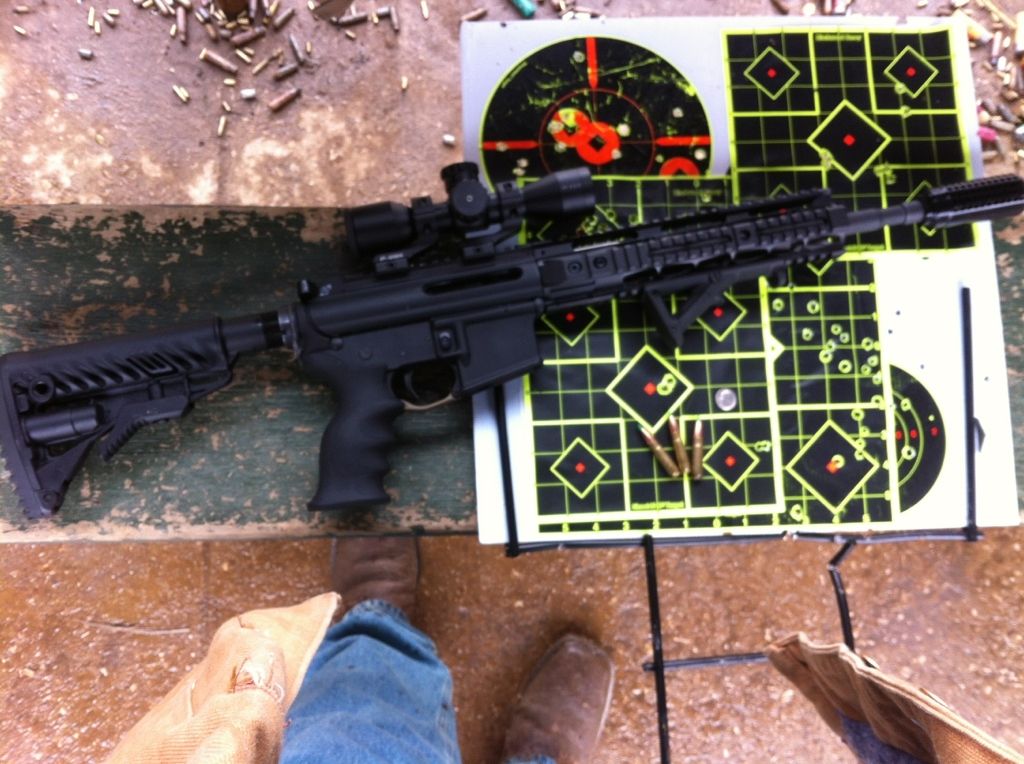 Really impreesed with the Scout. I tried 220 gr Partitions and groups were horrible. I used an Ar load of 11.2 gr of a1680 @ 2.125 col with SMK 220's and thats what she likes so far.Top right target was from today. On the top right target u see one low shot and the two shots are just under the bullseye...the flyer happened to have a blown primer and was way louder than all other shots. With that being said the Scout is cable of one hole subsonic groups at 80 yards, I'm pleased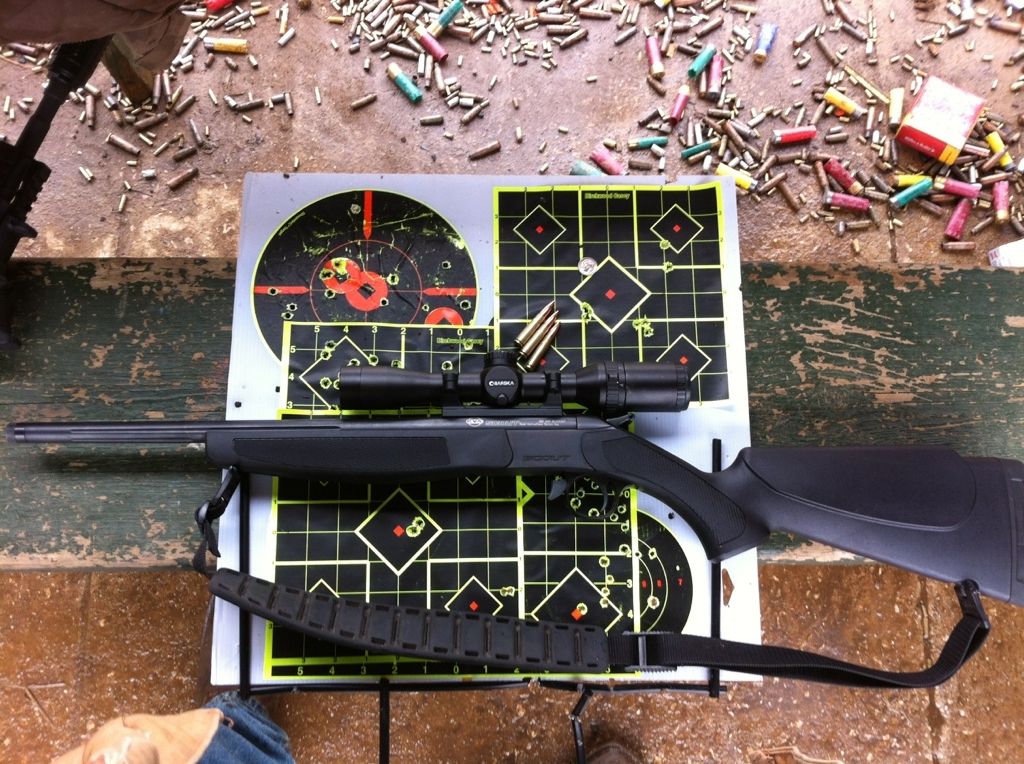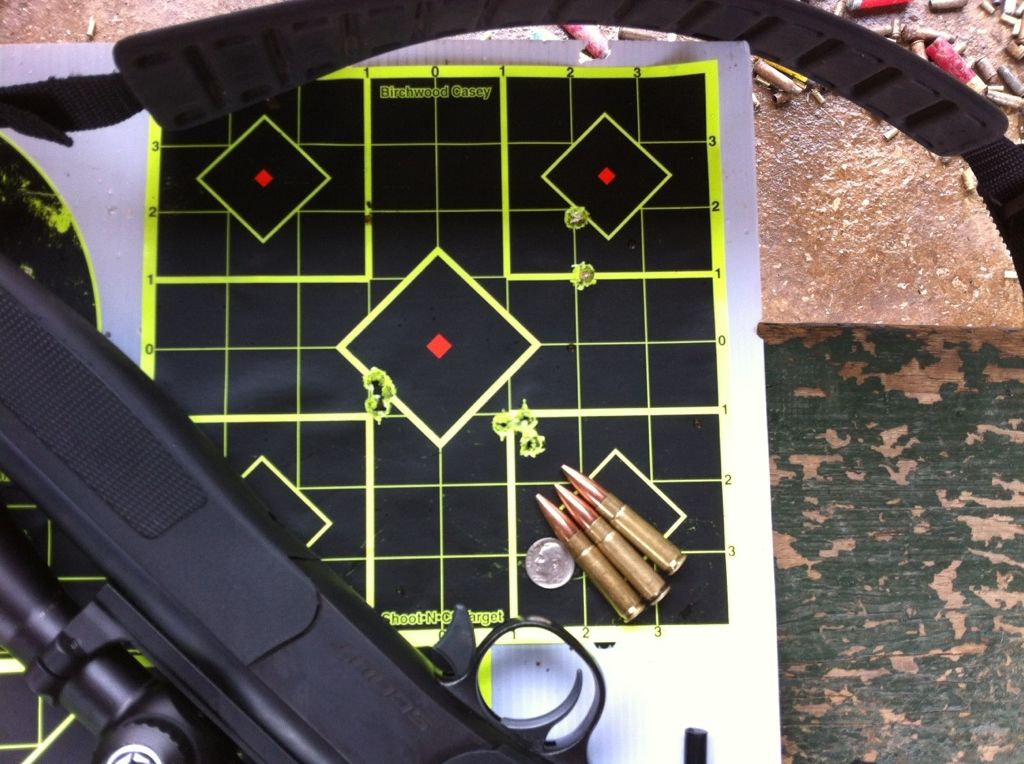 And finally, the big let-down by FMK! I literally put 2 shots down the tube bf I noticed the stock wabbling excessively. I just thought I forgot to tighten it after a previous strip cleaning the nite bf. I grabbed stock wrenched and snugged it up good...and it kept rotating....S.O.B!!! The top of buffer ring was split down the middle as u can see in pices where I am pointing. Not to mention I forgot when I did clean the nite bf I also stripped handgrip screw. I figured being 6'2", 275lbs, I have been known to overtighten a bolt or two. However I havenever stripped a NF lower! Lesson to be learned, FMK has a long way to go to even begin to compete in the AR rifle game.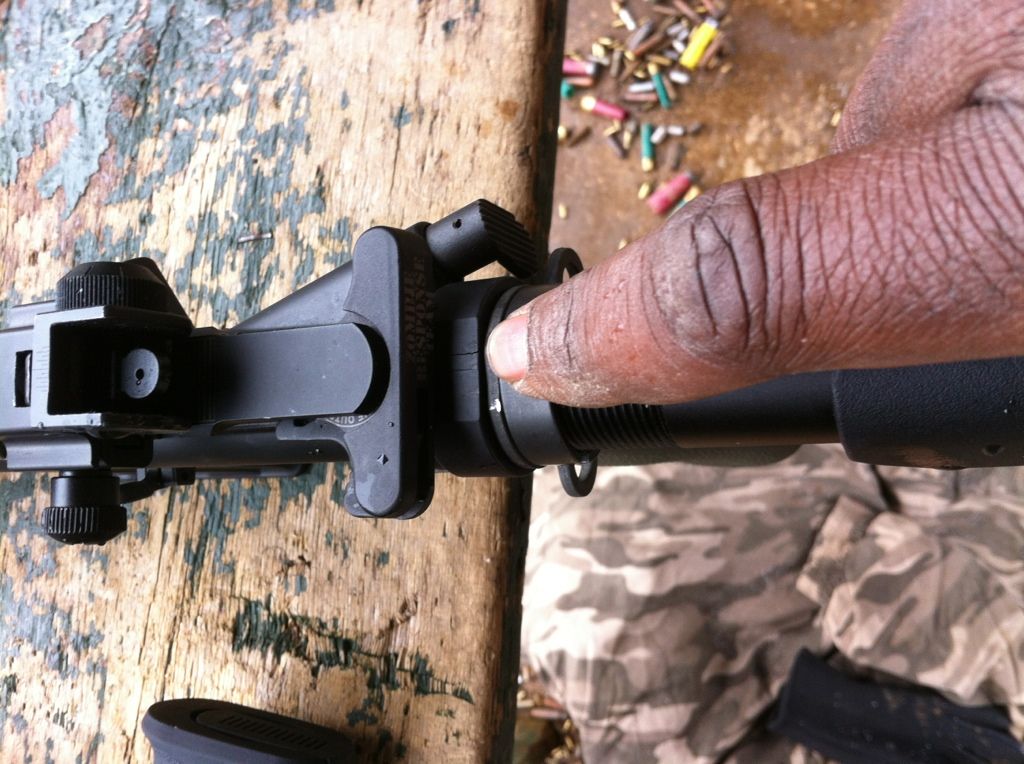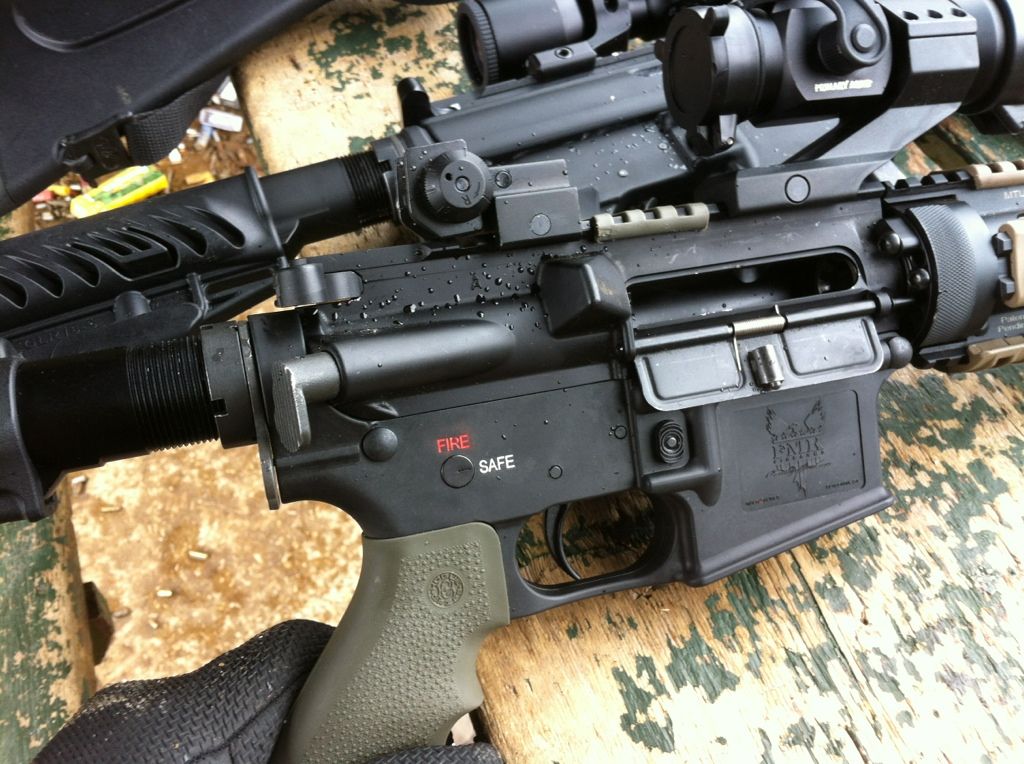 This lower lasted about 35 shots...the 3d printed lower on youtube lasted 6!
Now I have got to find an address for them and send their product back....