Just thought I would share some pics of my new rifle.
Specs:
16" CMMG upper, free floated, 1 in 8 twist, pistol gas system.
MEGA Billet lower
MAGPUL MOE collapsible buttstock and grip
Generic LPK
Harris 1A2-LM Bipod
El-Cheapo Tasco Varmint scope I had laying around.
Awaiting paper work:
AAC 7.62 SD with QD mount purchased from Major Malfunction.
I have made a bunch of handloads so far in everything from 110 GR Hornaday Spire points up to 190 GR Nosler Custom Competition HPBT's.
The 110 grain Hornadys cycled great and were surprisingly accurate at 100 yards, easily kept at about an inch for 5 rounds.
I made some subsonic rounds with 168 Match Kings and 190 Nosler CC's. While neither did any more that nudge the action open they were both quite accurate. Both were quiet enough that I fired a couple without hearing protection, I would say they were equivalent to a .22 magnum rifle. I can't wait to get that AAC suppressor and see how quiet it is then! Hopefully it will cycle reliably as well. The 190 Nosler's were easy to keep on a 12" steel plate at 200 yards and hit with a resounding "CLANG". I was impressed!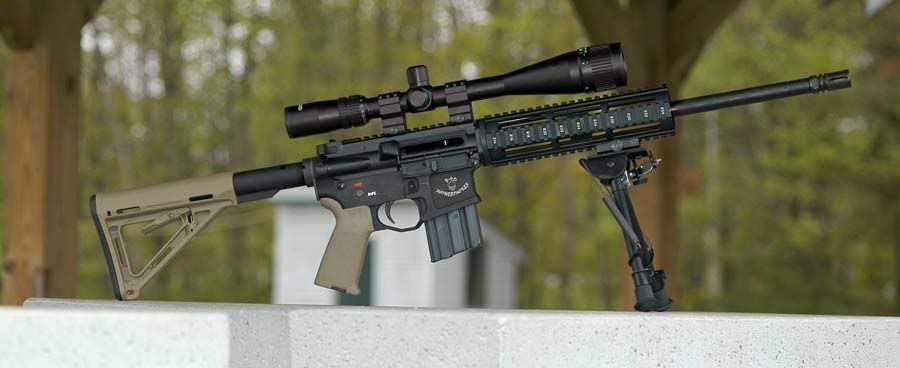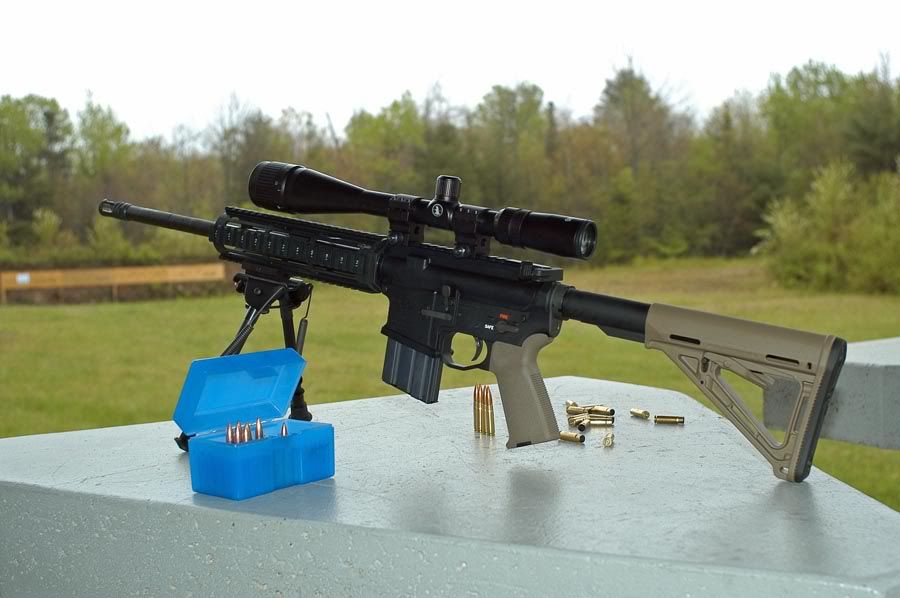 I'm not sure about posting any kind of profanity here so I figured I would post a link to the custom engraving I did on the magwell. We have a very nice laser engraver at work and it gets used for all sorts of side projects. For those that don't want to click the link I will just say it was inspired by the wallet that Samuel L. Jackson had in the movie Pulp Fiction.
If this is inappropriate I apologize and will take the link out of the post.
http://i22.photobucket.com/albums/b301/ ... 3/BLK1.jpg
More to come when my form 4 clears and my suppressor is here.