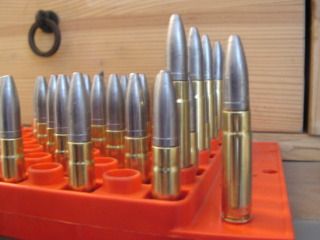 11.4 gr AA-1680, have not chrono'd these (probably low end of transonic/supersonic) but they all function/feed/out of all my mags.
I tumble lube just the ends, w/ LLA/JPW/mineral spirits, flare the case mouth w/ the Lee universal flare die, then barely if at all crimp, only enough to straighten that flare down. No leading of my bbl after I figured out that sequence. do not use the LFCD on this boolit.
I shoot these out of a M1S 300 Whisper upper, w/ rifle buffer and spring, gas block in carbine position, 1:8" bbl twist.
I have loaded and shot over 1000 of these, need to start collecting my lead out of that dirt bank b/c I am getting low on supply.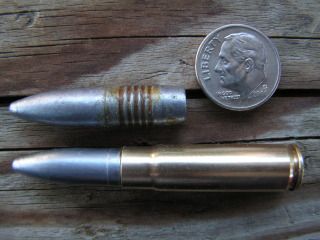 I am so glad Lee Precision came out w/ this TL309-230-5R mold, and also their dies. I have the Redding and Hornady dies too but I prefer at least the Lee bullet seating die b/c it is much easier to clean the alox out of, but since I have been dipping only the ends now, I don't even have that issue to contend with ( I was tumble lubing w/ Rooster Jacket but White Label stopped making and selling that paperpatching lube anyway). Also I had to grind <1/4" off of the Lee bullet seating stem so I could get more threads into the die body w/ their adjuster knob, that is one long boolit.
I think Lil Gun and H110/W296 is better for the lighter jacketed bullets, at least for me.