Moderators:gds, bakerjw, renegade, bamachem
what case trimmers do you use
Hi all, gathering all of my supplies to start reloading 300 blackout. About the only thing I am missing is the case trimming jig (I have the squirrel daddy/chop saw combo already) I am referring to the trimmer that people attach to drills and fine tune their case length. I have primarily seen the little crow jig which is like 80 bucks shipped. without much to compare it to, I thought that was steep. I also searched here and saw someone recommend the Lyman Ezee trimmer. Ideally I would like something that could pop into a drill, but im not set on it. Just figured I would ask the group here to research some options. Or at least maybe hear someone justify spending 80 on the little crow jig.
---
Silent But Deadly
Posts:1095
Joined:Sat Oct 18, 2014 7:53 pm
Location:Connecticut
I have a couple CROW trimmers that I like alot. But these are caliber specific. Generic trim goes to my old Lyman power trimmer.

CW
RARR 300 BLK
Ares SCR 300 BLK
TROY "other" 300 BLK
DSI based build w/18" 300 BLK (Neutered fixed mag)



I PROUDLY SUPPORT LAW ENFORCEMENT & OUR TROOPS!!
---
Member
Posts:15
Joined:Sun Jul 19, 2020 9:18 pm
Location:Texas
I use the lyman case trimmer express its very quick, accurate, and repeatable holding a +/- 0.001" nominal values.

Think you can pick one up for ~$100 on Amazon prime.
"They that give up essential liberty to obtain a little temporary safety deserve neither liberty nor safety."
-Benjamin Franklin
---
+1. Little crow Worlds finest trimmer. I put my used carbide end mill bits in them once they get nicks or flute damage. The end cutting surface usually is still good. Carbide bits will last forever on brass.

The cost is easily offset by time saved.
---
I tried the Little Crow trimmers and could never get a consistant length. I use the L.E. Wilson micrometer trimmer and love it
Bitter Gun Owner
Bitter Clinger
ArmedInfidel
---
I have 3 of the Lyman trimmers with the shaft to attach my drill. Tried some of those mentioned, just didn't seem much faster or accurate so I stuck with these. I need to get the carbide cutter, the steel ones work fine for as long as they last. Mil-spec .308 being trimmed on the Lyman begs for the carbide but I keep spending my tool cash on other projects.
---
I've been using a Forsters Original case trimmer for the last 40 years or so.....
---
I'm a cheap bastard.
I use the Lee stuff.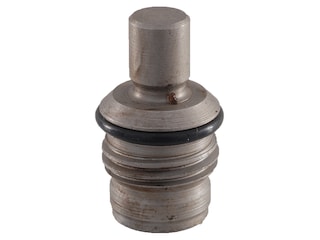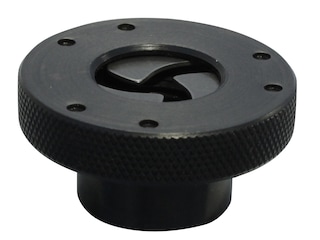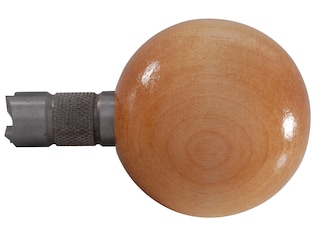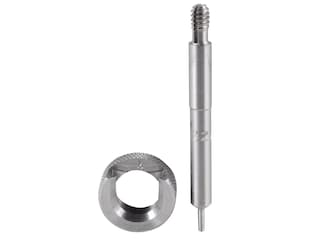 Took that stuff, made a fixture out of wood to hold a corded drill and hooked it up to a foot pedal.
"Don't tell fish stories where the people know you; but particularly,
don't tell them where they know the fish."
--Mark Twain
---
New Member
Posts:5
Joined:Thu Apr 24, 2014 2:49 pm
I use a Forster case trimmer also. They do sell an adapter that allows the use of a drill to run the trimmer (not quite the same as one of those Little Crow trimmers). I've never used the Wilson case trimmer but I would like to try one out.
---
I use Dillon 1200 for .223./5.56. I got the WFT for 300 BLK. It seems to work well. If I had more space I'd get a Giraud.
"rjacobs" quote removed at "rjacobs" request.
---