Starting to work with a new offering from Maker bullets, 110 grain expanding sub sonic bullet. This is one of the bullets that Paul got a fair amount of feedback and interest in to develop.
The first questions that always come up is how low of velocity and how far will it expand.
Here is 700 fps into 10% ballistic gel. Bullet center to outer edge of petal is .400, total expansion is basically 3/4" at that speed.
Accuracy so far is reasonable. Weather has not been agreeable so chronograph time has not been possible past a few shots.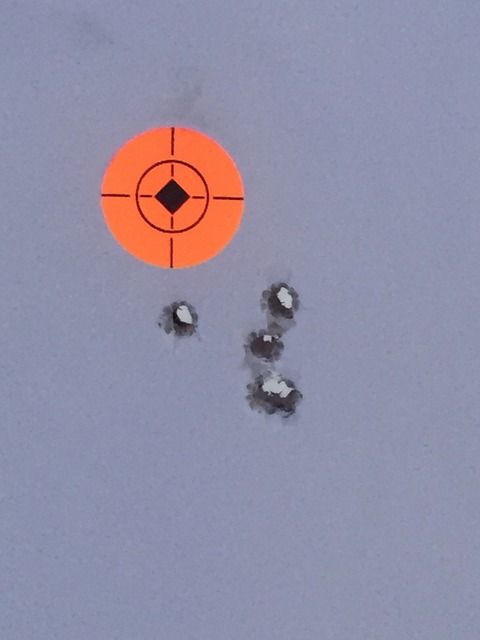 Five at fifty yards, but were going super at 25 degrees
Dropped down to 5 grains of Trail Boss and shot another five. Two cracked super so need to drop a little more powder.
Developing subs without a chronograph sucks, I think working the load from here will be pretty easy.
For small game, varmints and pest control these will work great. Using Trail Boss they are pellet gun quiet. Expect these to be showing up on their website soon.