Moderators: gds, bakerjw, renegade
Have had a CMMG 5.56 dissipator-configuration AR for awhile. Decided to get a PSA 7.62x39 upper to go along with a SKS. AND since I reload, am older and don't want to chase cases, I got a product called a Kalikey which turned the AR into a rear-charging bolt action gun. Haven't taken it to the range yet but it seems to work well putting dummy rounds thru the action. Not perfect because of the rear-charging (have to adjust hold on rifle). We'll see. I take my 03A3, Finnish M39, Eddystone M1917 and K98k when I can. I've developed reduced loads for them all. With the battle sights and my vision, I just got to get the bullet across 25-50 yds. Don't need full power for that.
---
The crazy thing is I found out about the 300 Blk AFTER I got the 7.62x39 upper. The caliber was a natural since I reloaded 7.62x39 for a SKS. What I'm reading is that all I have to do is swap out the 5.56 barrel with a 300 Blk one and I'm golden.
---
Member
Posts: 22
Joined: Tue Aug 13, 2013 8:29 pm
I've seen a video of a pump action AR build that I thought was a pretty neat idea. You don't have to change your hand hold at all. I built a forward charging handle for an AR.45 that I did some years ago, you do have to change your lefthand's position slightly but you can keep the rifle on your shoulder. Good luck on your rifle.
'Give'em hell, Pike'
---
Silent But Deadly
Posts: 6618
Joined: Tue Jun 23, 2009 8:31 pm
Location: Oakland County, MI
i think the most practical way to build a bolt action ar is to use a right hand side charger and either special order a barrel without a gas port, or leave your gas tube off and turn an adjustable gas block to completely closed. or with a regular block, install it backwards (port facing forward) to cover the port completely. you could also have the port welded shut. basically there are several ways to manage blocking the gas port, and the option you choose will be dependent on your states laws most likely (how permanent it needs to be kinda thing)


then you've essentially got a straight pull bolt action rifle.
Reloading info shared is based on experiences w/ my guns. Be safe and work up your loads from published data. Web data may not be accurate/safe.
This disclaimer will self destruct in 10 seconds.
---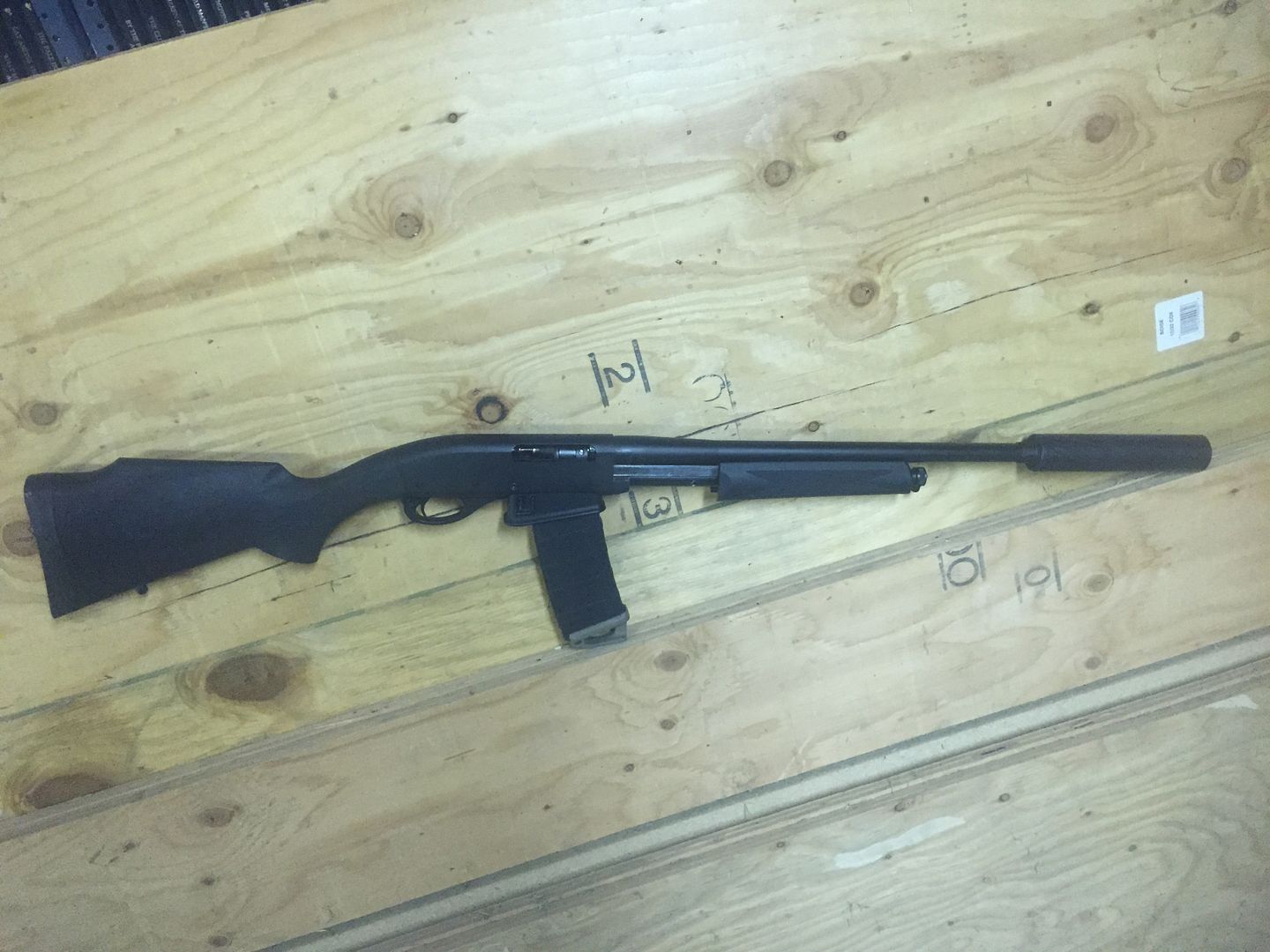 Hand cycled AR, bolt action is just wrong
300 Blackout, not just for sub-sonics.
---
Why would you use one bullet from a bolt action rifle to kill someone when you could fire a whole magazine off an AK-47 and not hit anything?
---