Fulmen wrote:
Dolomite_Supafly wrote:
It will not stabilize 210 grain SMK's but according to the calulations it should stabilize 200 SMK's, just barely.
Don't trust calculations blindly. I've experimented with subsonic 3006, and my rifle wouldn't stabilize much more than 180 jacketed. 200grs Lee cast produced elongated holes at 50 meters. All barrels are individuals, not all will work with heavy bullets.
I have stabilized, successfully, 180 grain Sierras out of a barrel that had just shy of 11 twist. It worked out to 10 5/8 twist and the velocity was ~1,050 fps. It was also a sub MOA shooter at 100 yards. That was in a bolt gun that was chambered in 7.62x25 with a long throat to be able to use the heavier bullets.
BTW, here are some pictures of the 7.62x25 Tokarev Savage.
It is the one I used to shoot the heavy subsonic reloads as well as cheap surplus, back when they were available. The Tokarev uses a .308' bore rather than the .311" like the AK. This makes finding reloading components easy as well.
Here are pictures of the last Tokarev build: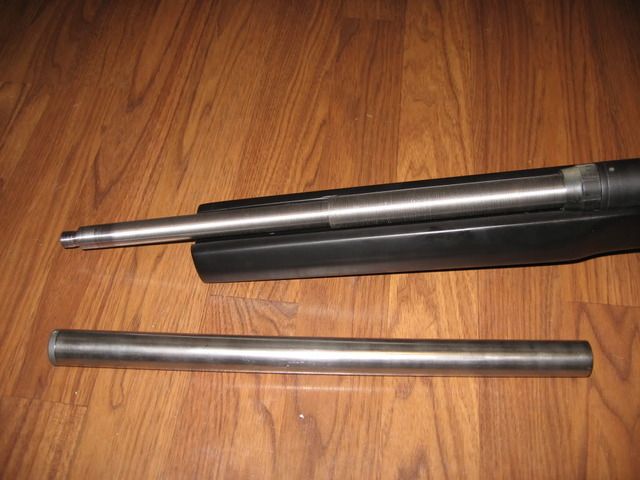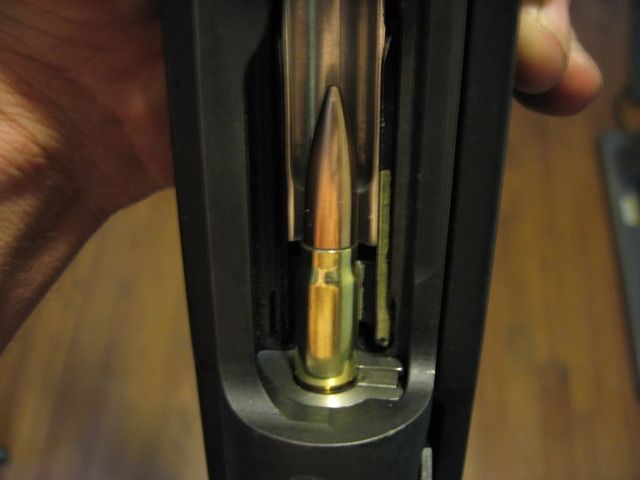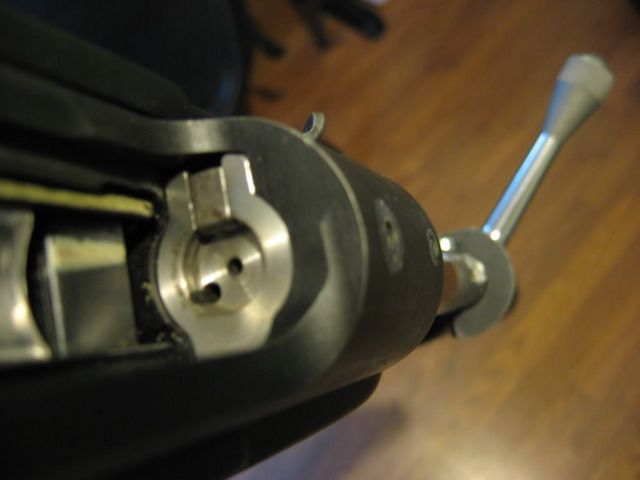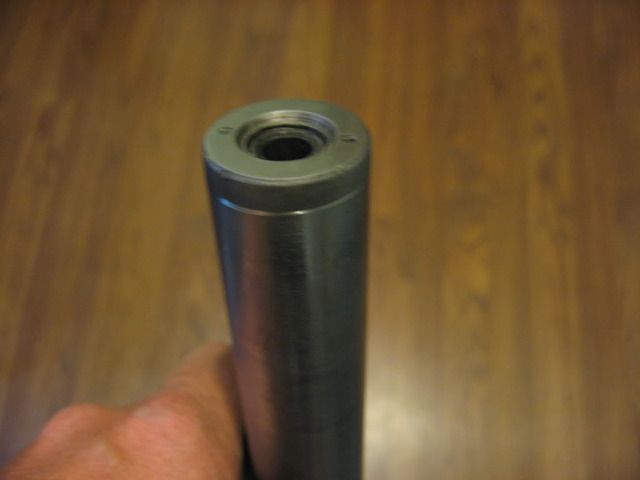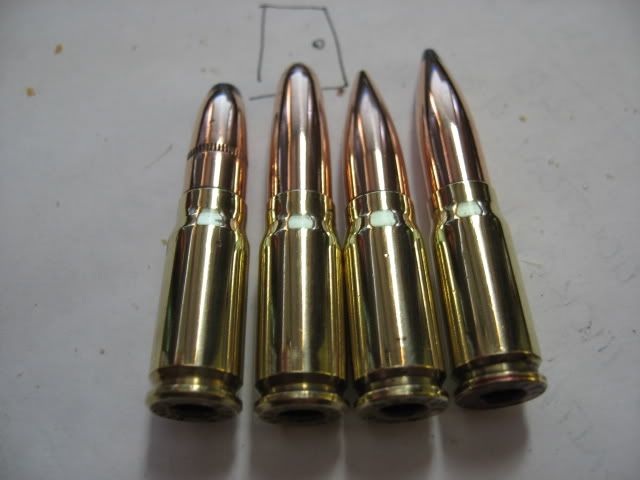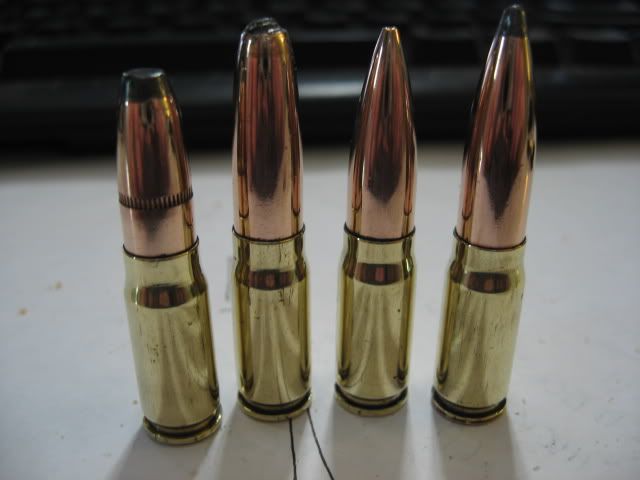 The bullets are L-R: 150 gr 30-30 bullet, 180 gr Hot-Cor, 168 gr SMK and 180 gr Sierra SP. These were dummy rounds I used for chambering to ensure I could shoot them. I did actually load these and shoot them as part of my testing.
The tube is a tensioning sleeve that fits over the barrel then the muzzle nut is tightened down to tension the barrel. I first tried this on a sporter barrel 223 to try to fix a heat related drift problem and it worked great. On the other rifle after about 5 rounds the bullets would start walking and by round 10 they were 1"+ off of zero. After I tensioned the 223 barrel I could shoot long strings without any drift. It seems to work out to be similiar to a bull barrel as far as stiffness goes yet is lighter weight.
It was also cheaper to build, load and shoot than the 300 Whisper (it was built long before the BLK round was available). And as long as I stay subsonic there were no difference between the two. Reamers, dies, brass are all cheaper and available while the 300 Whisper tends to be expensive on all counts unless you decide to make your own brass but even then the dies and reamer as more expensive than the Tokarev's.
Dolomite