PLATFORM:
Spikes Tactical Compressor (300blk) "modified" (8.1" 1:8 RH barrel)
SilencerCo Omega 7.62 suppressor (direct thread mounted)
Leupold CQBSS 1.1-8X M-TMR
HiperFire 24C trigger
AMMUNITION:
PNW 125gr Match (Supersonic)
PNW 155gr Match (Supersonic)
RANGE:
Northern Virginia, Late Sept 2015
100yd as measured by automated target system
Indoor firing bay (no wind, approx 70 degrees F)
Handguard supported by wedge block on table
Aiming point was red diamonds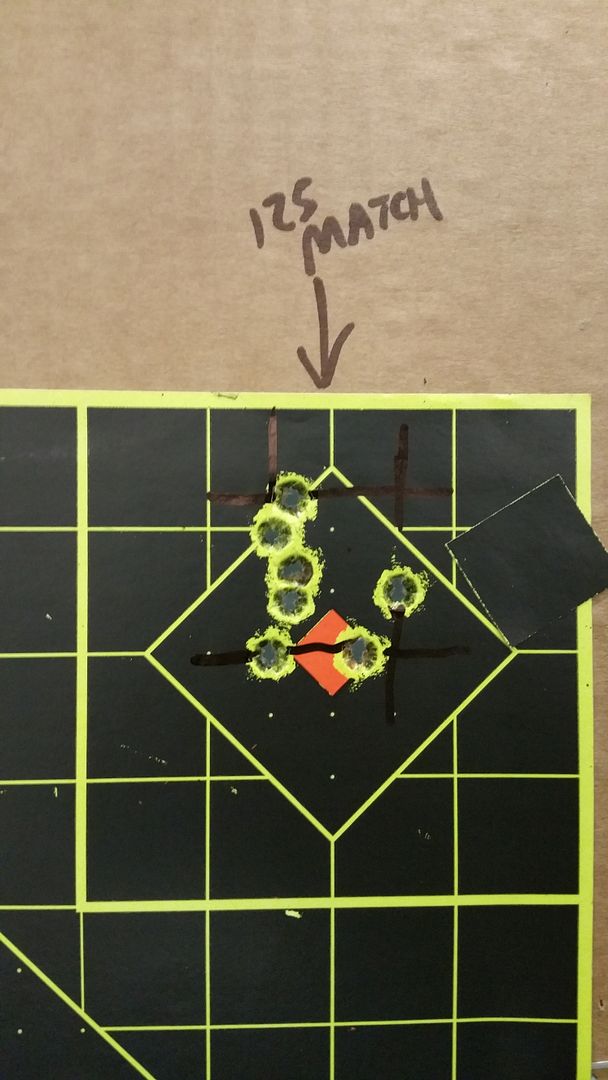 Looks to be about 1.125" average groups out of both loads.
PLEASE NOTE: THOSE ARE "EYEBALL" MEASUREMENTS BASE OFF THE GRID, NOT A MECHANICAL INSTRUMENT, MATH NOT DEFINITE...
Also, still getting used to the Leupold and mils, so zero isn't final, used to MOAs. This was just a grouping exercise.
I have some 220gr SMK I'll cook up some sub loads with to test, stay tuned...